Dr Pain Half Pink Edition by Snako
https://www.thetoychronicle.com/news/dr-pain-half-pink-edition-by-snako/
Your designer toy prescription has arrived! out with the Oxycodone Hydrochloride comes Snako aka Snake Wong "Dr Pain" to cure your addiction. Earlier on in the month Snako's homage to the Plague Doctor and Spy VS Spy edition of the OG of "Dr Pain" already put him on the map and impressed many that it's his first full production now coming at you with this cascading half pink half Transparent colourway! Like we said previously HERE, to be fair we have seen various homage to the Plague Doctor over the years but this one really caught our eye! the proportions and not too sinister plus that said finish topped it off for us. Created by Snako aka Snake Wong a Hong Kong game art director( The game such as "Hell warders") takes us down his world and his version of the Plague Doctor.
Dr.Pain is a busy doctor, but he is too busy so he starts to forget about the meaning of life.
First Appear on an illustration in 2019, created by Snake Wong. He designs as a busy plague doctor. He got no name at that time. In 2020 the creator Snake got the first wave of COVID-19 and in the hospital. Dr.Pain is a busy person. He is professional and Wise. Because of seeing too many things, he starts to lost interest in life or hope. If you seeing alive or dead every day, Still care life is life?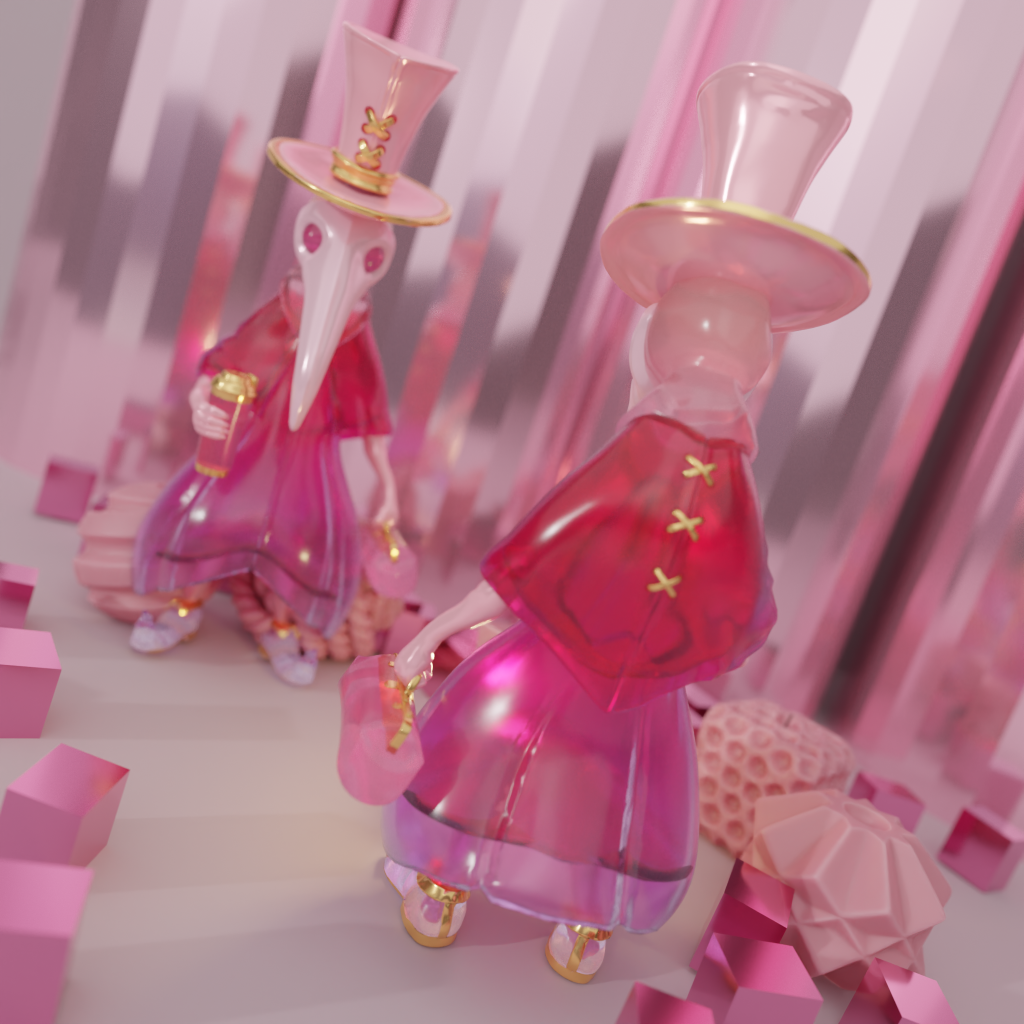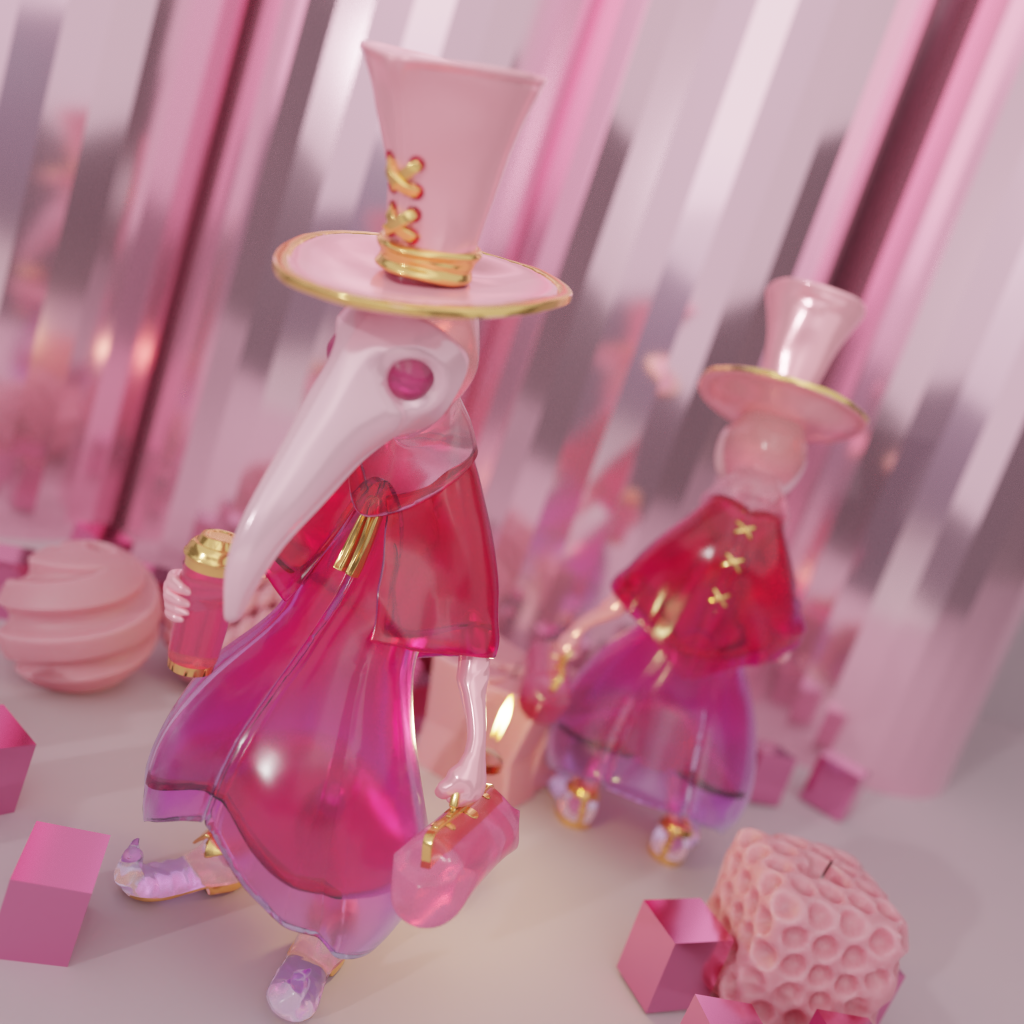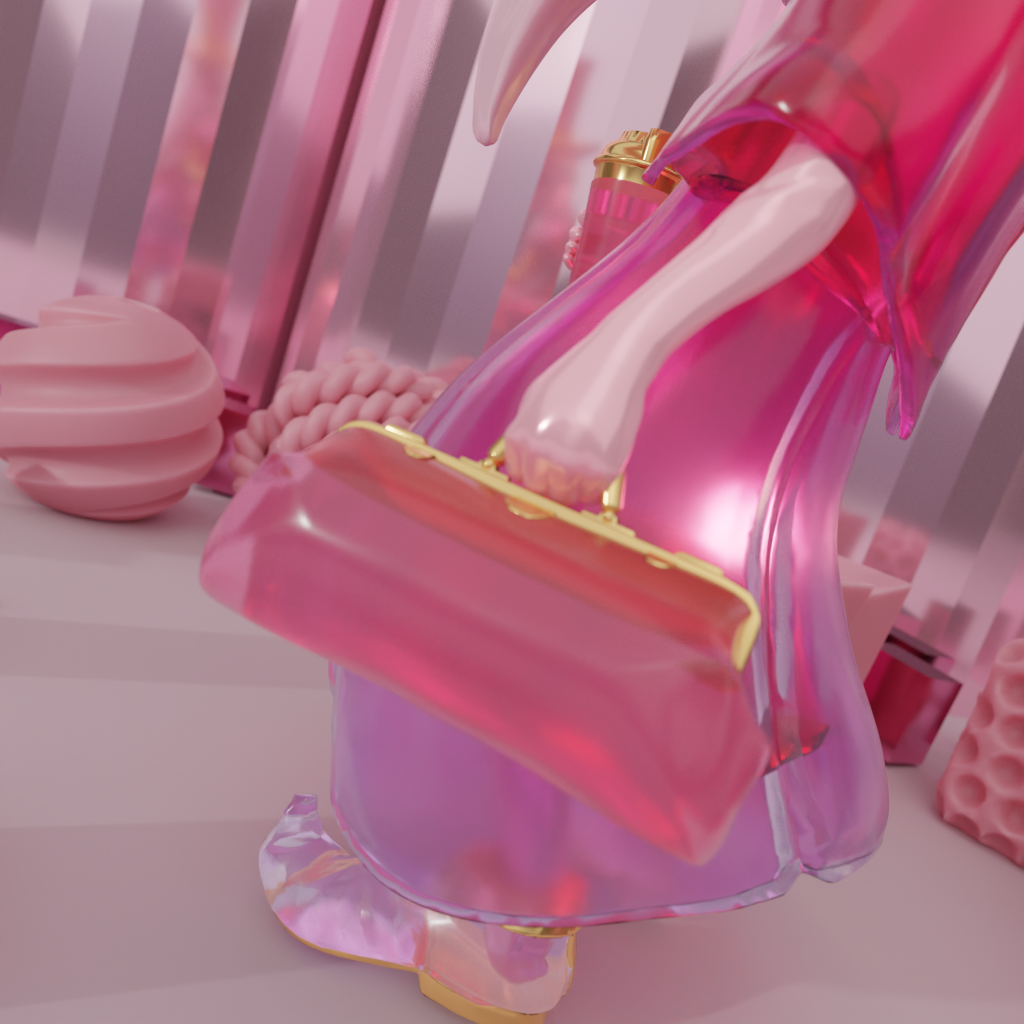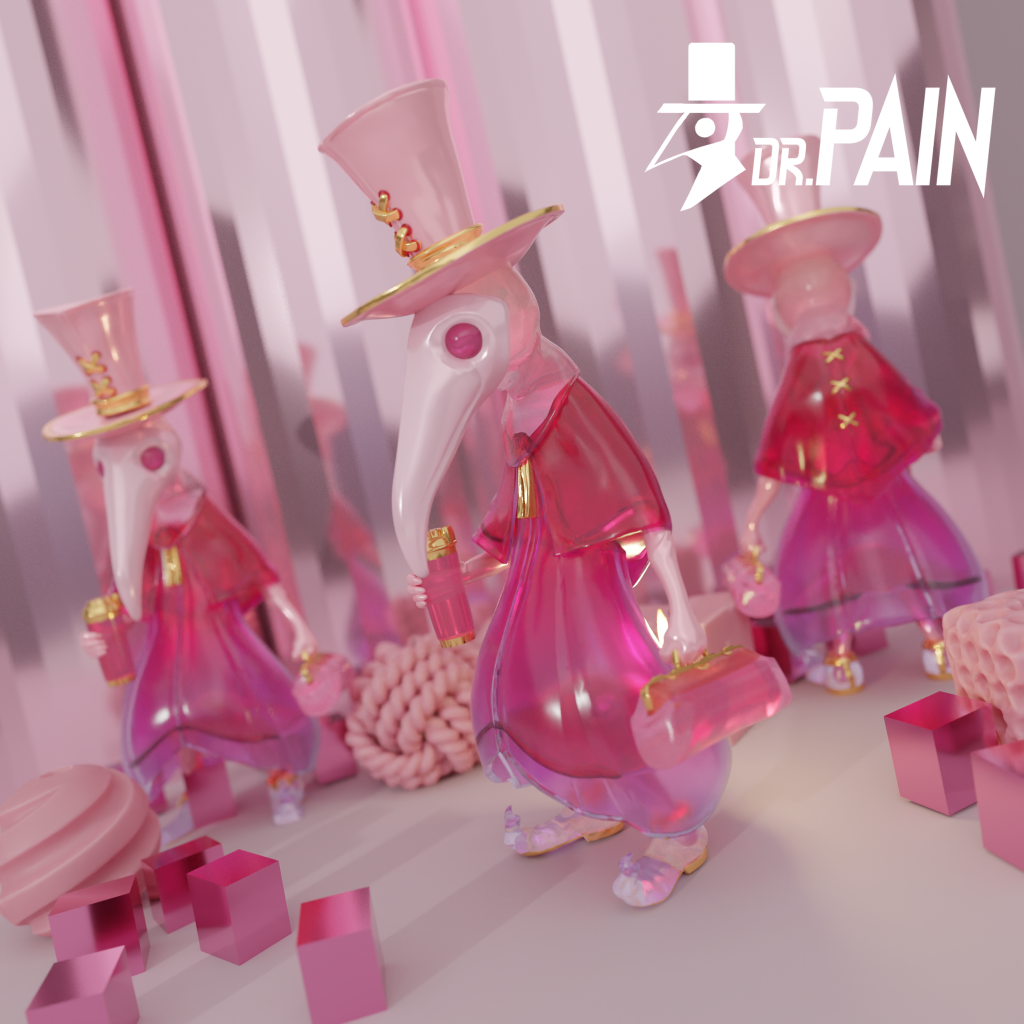 Soft vinyl & resin (mixed media)
30cm / 11.8 inches tall
WHEN: Pre-order NOW
Price: £162 Pink edition £140 OG edition or £127 for the clear edition
WHERE: https://www.snakoproduction.com  and our sponsors like
 spent. (please note the code changes every month so feel free to keep checking for the latest code)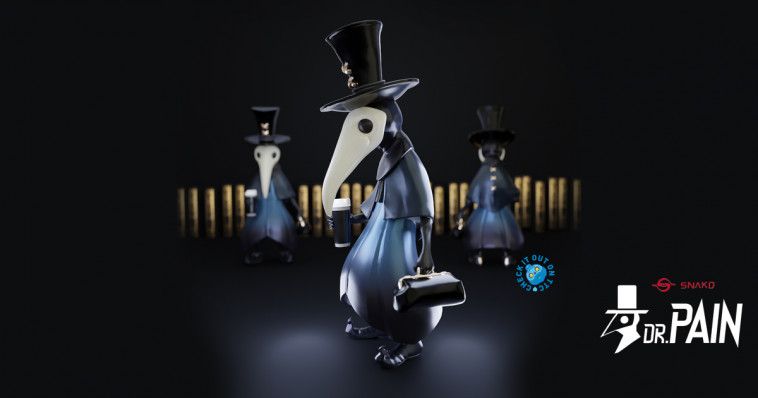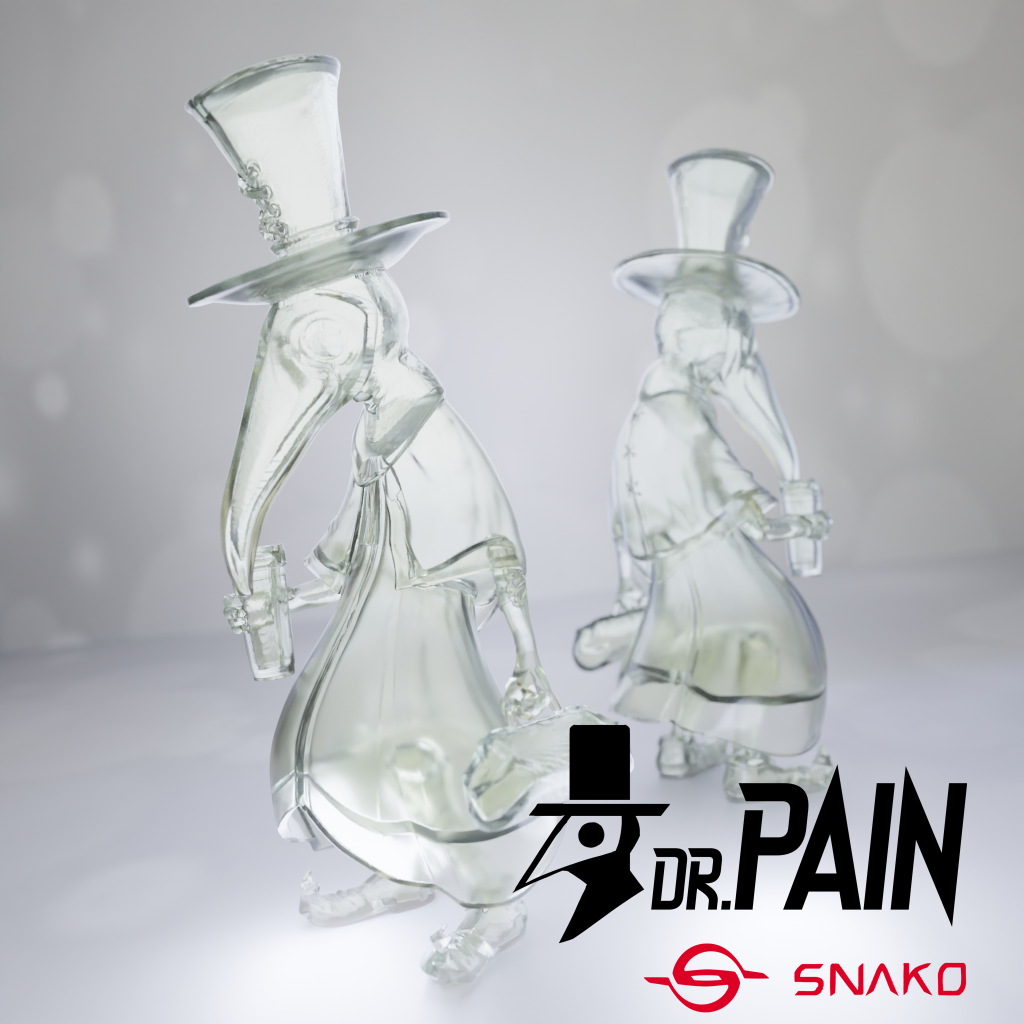 Find Sanko via Instagramand Facebook.
You can get your daily Designer Toy fix from our TTC Mobile App. It's free too! FREE! Download on the iPhone or Android smartphones. Search for "The Toy Chronicle" and all your Designer Toy wishes will come true! Pretty much.